So, if rubbish is one of my pet peeves in Panama, sidewalks/pavements (or the lack thereof) is another one. I took a moment to search through Twitter and other media alternatives for some great photos of what I'm talking about. Here are just a few examples:
Aceras amigables: gran convivencia peatones – conductores en Panamá @LaRevistaMNpic.twitter.com/bufQxPHswF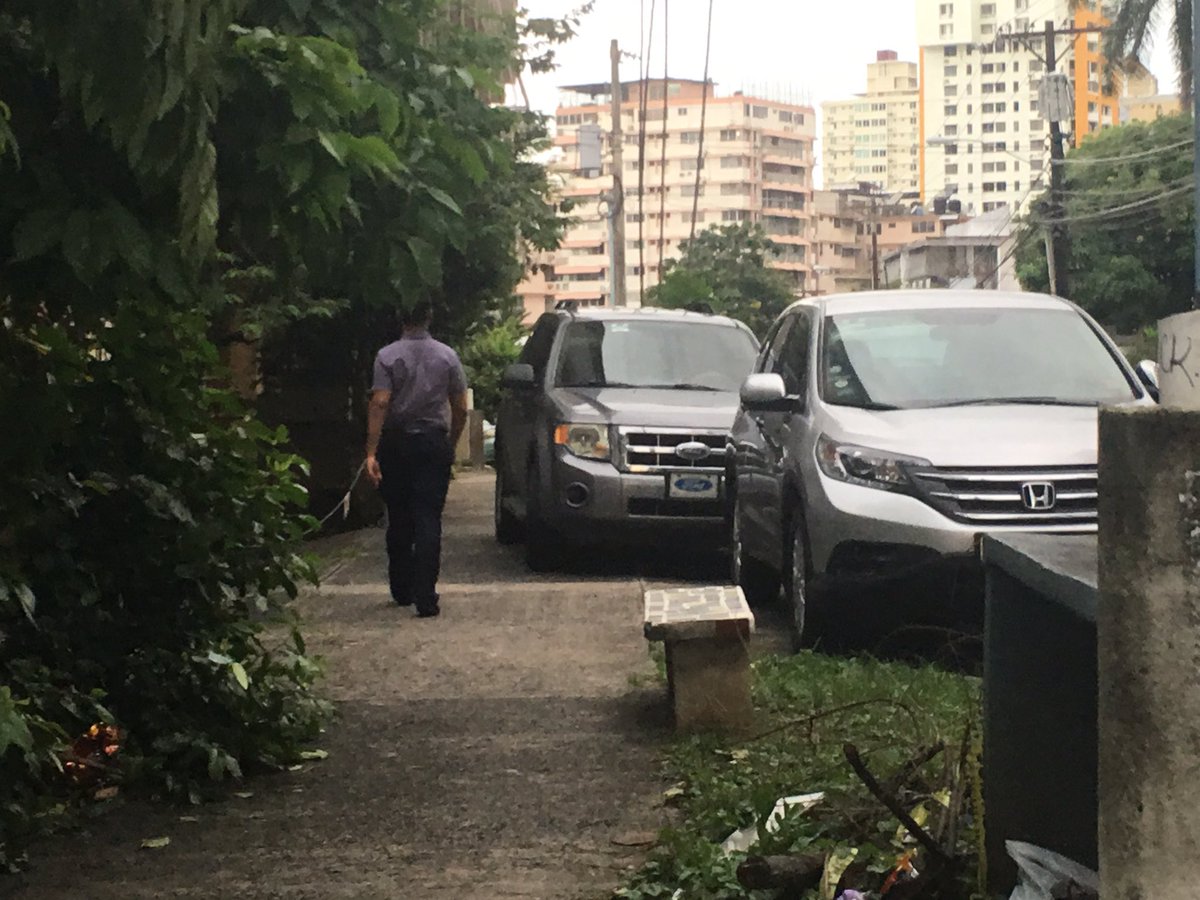 — Manuel Núñez®  (@ManuelNunezN) June 27, 2017
A diario cientos de peatones arriesgan sus vidas, tratando de llegar a su destino, en medio de las calles, debido a la falta de aceras.
Source: Panamá, una ciudad sin aceras

— Manuel Núñez®  (@ManuelNunezN) June 27, 2017
http://tucomunidad.com.pa/2017/03/residentes-necesitan-sus-aceras-en-san-francisco/
These photos don't really represent the worst dangers of walking in Panama: I couldn't find the ones where the manhole covers had been removed or stolen. Then there are the streets which lack repairs over the storm water drains, where there is a 6-ft drop into the abyss of garbage below. Especially on corners. I've even seen a Diablo Rojo stuck in one of these holes, where they drove up onto the pavement, and it gave way under their weight. Walking in Panama could mean taking your life into your own hands.
I took this photo yesterday, as a drove home. Unfortunately, you don't get a good perspective of the depth of the hole. But imagine stepping in there.
I used to live in El Cangrejo, still one of my favourite parts of Panama City. But just try walking from your apartment to the Andres Bello park with a child (and forget trying to take the dog with you for a walk). It's taking your life into your own hands. If she was in the push-chair, you could guarantee that I would have to walk on the road part of the way, either because the pavement was missing or because there was a car parked over it. Pedestrian rights? None.
Change is coming
There are always good intentions and some attempts at planning and implementation. I've seen more disabled crossings installed (but they fail to take into account in many places that the pavement itself was impassable). And in the last 18 months I have seen a strong move in Calidonia and other parts of downtown to give pedestrians safe spaces.
Con el Proyecto de Intervención de Aceras se busca rescatar la movilidad peatonal de los transeúntes. #MasAceraspic.twitter.com/5A6yAhRIxj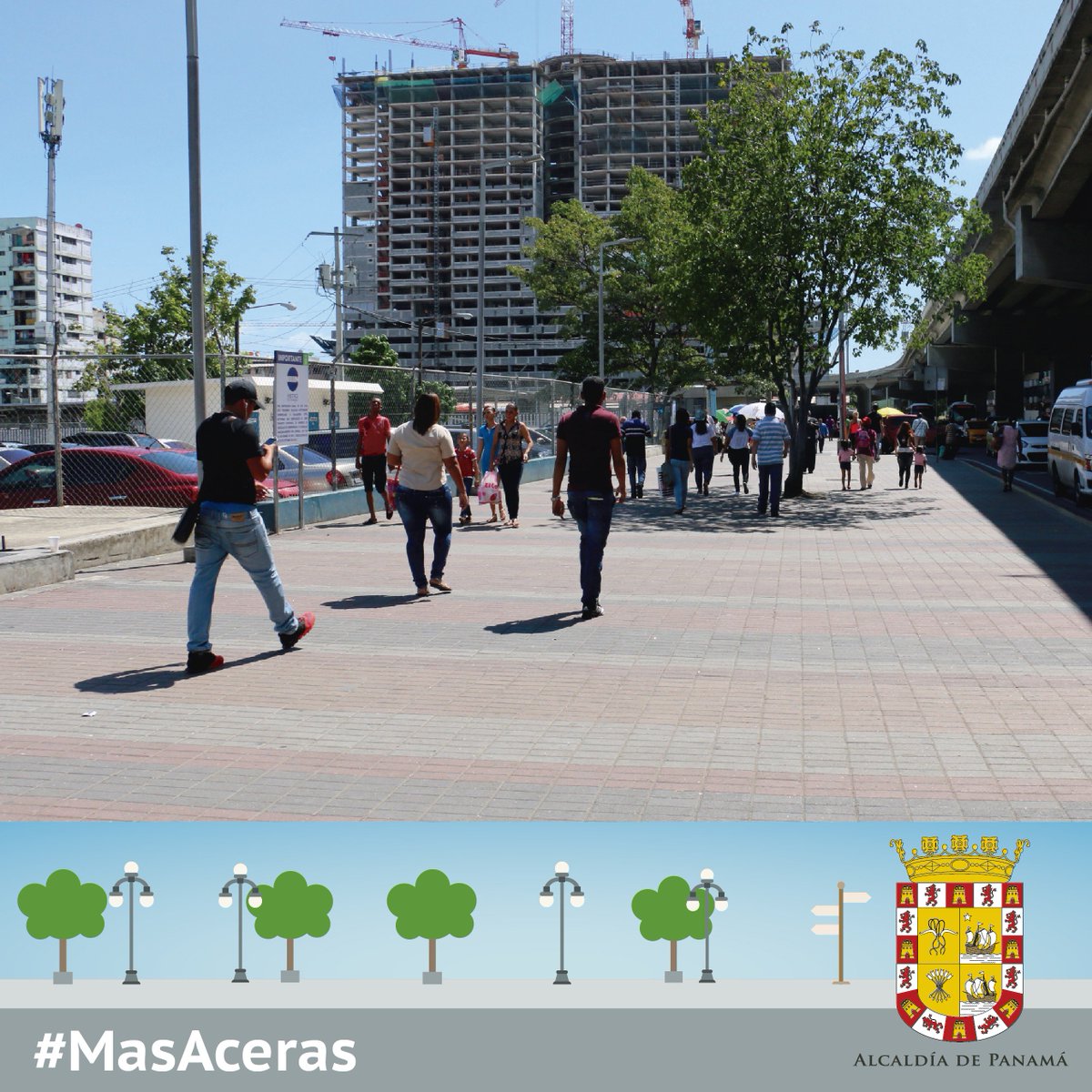 — Municipio de Panamá (@panamamunicipio) December 4, 2015
La Ciudad está cambiando. Paso a paso, construimos una Ciudad más amigable al peatón. Las nuevas aceras tendrá árboles y más iluminación. pic.twitter.com/PFyCf2rF4m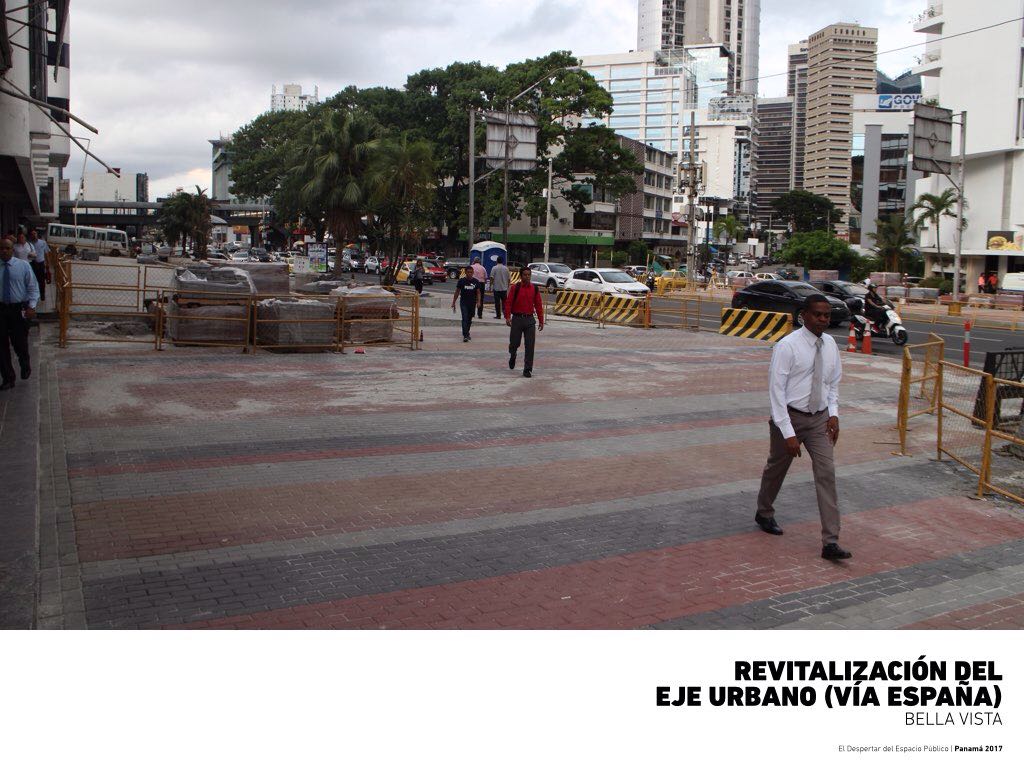 — José Isabel Blandón (@BlandonJose) May 26, 2017
Of course, this implies that Panama needs a better public transport system. Especially since in many of the areas getting a face-lift, they have condemned parking spaces to make room for the pedestrians. Improvements are obviously being made to public transport, but these are long term plans. Line 2 of the Metro (which runs from 24 de diciembre through to Gran Estación in San Miguelito) will be ready in 2018. But feeder buses are still insufficient, especially small ones that can fit in the narrow streets of many communities.
There is, of course, one problem that infrastructure cannot fix: the humidity. Panama is always going to be hot and humid. We are in the tropics. And so, having a leisurely stroll at lunch time isn't an option: unless your office provides showers and changing rooms. And that's something that even after 20 years, I still struggle to accept. I miss the pedestrian lifestyle of the big city. I miss walking to work in the morning and home after work. If you live downtown, it could be a walkable distance, but you need a shower when you get to work. Even at 7.30 am.
But, there are thousands of people, working & lower middle class, who do not have the luxury of owning a vehicle and who rely on public transport. So it's essential that Panamanian local governments ensure that the streets are pedestrian friendly. I dream of a day when the owners of cars respect the pedestrians and the pavements!